Career Readiness
Approved tax credit applicants must participate in a career-based learning and training program as an opportunity to inspire, train, and give back to the next generation of filmmakers. This requirement may be fulfilled during any phase of the production.
Hours paid for 179 Interns hired from 40 schools.
Number of student participation in professional skills tours from 24 organizations and schools.
Number of teachers from 27 colleges and high schools took part in Faculty Externships.
Non-profit organizations and local schools benefitted from Classroom Workshops.
Total amount of Financial Contributions received to fund local non-profit organizations.
In light of the highly contagious Omicron variant, the CFC recommends that in-person Career Readiness experiences (internships, externships, professional skills tours) be suspended until in-person events can be safely conducted. Other options include online panels/workshops or a donation for the California Department of Education or Foundation for California Community Colleges. Your donations are used for scholarships for underserved youth, as well as paid internships, educational workshops, and conferences in the state.
Should you choose an in-person career readiness option, it is imperative that you continue to maintain strict Covid-19 protocols, as well as take any and all actions needed to ensure the safety of the participants. Individuals participating in the in-person events should be informed and consent to any risks prior to participation and their acknowledgment and consent should be memorialized in writing.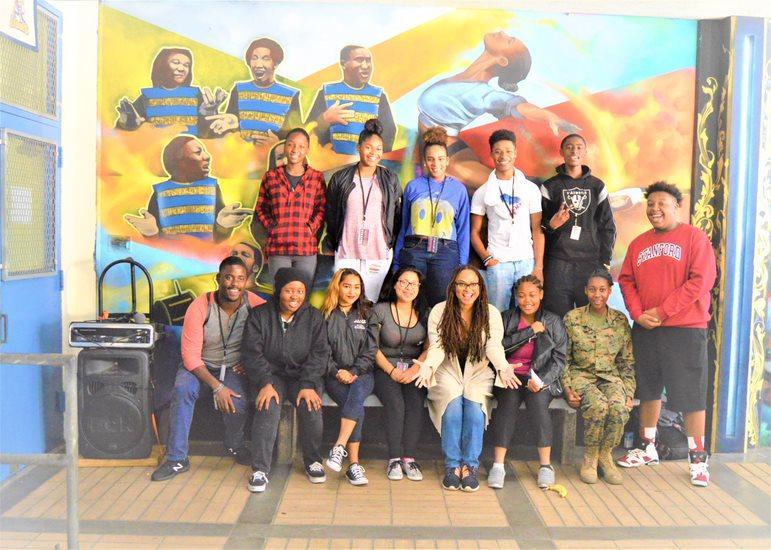 Career Readiness Requirement Options
The Career Readiness Requirement offers five different options, including virtual sessions: paid internships, workshops by production professionals, professional skills tours and/or set visits, continuing education for educators, or a financial contribution. Approved applicants shall contact the Film Commission to discuss options, including virtual sessions.
Important Information
The California Film Commission (CFC) staff is here to help! Contact the Film Commission or specific questions about the Career Readiness Requirement.
The CFC will facilitate contact with high schools, community colleges, and/or career-based learning programs for Paid Internships, Faculty Externships, Studio Employment & Professional Skills Tours, and Classroom Workshop & Events.
As soon as the approved applicant selects an option, the appropriate verification form must be completed under Phase IV Expenditure Summary Report of the application portal.
If a production selects on-set externships, internships, workshops/panels, or professional skills tours and set visits, all participants must adhere to health and safety protocols.
When activity is complete, electronically sign/confirm the form.
All participants in Paid Internships, Faculty Externships, Studio Employment & Professional Skills Tours, and Classroom Workshop & Events must complete an online post-completion survey.
A guide is available for participants who wish to submit a video testimonial; although highly recommended, this is not required.
High school or community college educators interested in participating in the Career Readiness Program shall contact the CA Film Commission with contact information and event details. The CFC may also match any upcoming school or non-profit organization events, such as career or mentorship day, with approved production companies to fulfill the career readiness requirement.
California Film Commission
7080 Hollywood Blvd., Suite 900
Los Angeles, CA 90028
Tel: 323.860.2960 | 800.858.4749
Email the CFC | About Us
Stay Informed! Sign Up:
Newsletters
Production Alerts
Soundstage Alerts
Careers
Download the Cinemascout app!