Karla Diaz Sayles
Deputy Director California Film Commission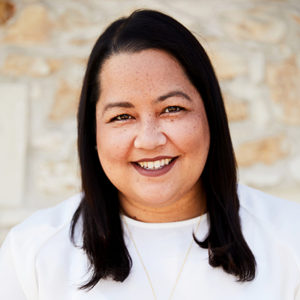 Karla joined Warner Bros. Discovery in 2016 as Director of Public Affairs. In this role, she advanced the Studio's state and local policy initiatives and collaborated across various business units to address production-related issues. She has extensive experience in government and legislative affairs and maintains strong relationships with government officials and industry stakeholders to support the Studio's priorities across production centers in the U.S. and Canada.
Before joining Warner Bros. Discovery, Karla served as a Policy Deputy for LA County Supervisor Mark Ridley-Thomas. Over seven years, she spearheaded crucial health policy and programmatic initiatives, including the establishment of the Martin Luther King, Jr. Community Hospital in South Los Angeles. Prior to her tenure with the County, Karla honed her expertise in public affairs and community outreach, steering campaigns that centered on land-use, transportation, elections, and ballot initiatives with Consensus Planning Group and Burnside & Associates.
Beyond her professional accomplishments, Karla is a member of the Board of Trustees for Zocalo Public Square and Curtis School. She advises Warner Bros. Discovery's Latinx Business Group – VIBRAS. She is a member of the Junior League of Los Angeles, serving as President from 2018-2019. She is a graduate of Hispanas Organized for Political Equality's (HOPE) 2022 Leadership Institute. Karla holds a Bachelor of Arts in Political Science and International Studies from Northwestern University. She is a native Angelino and resides in Encino with her husband, two sons, and two dogs.
California Film Commission
7080 Hollywood Blvd., Suite 900
Los Angeles, CA 90028
Tel: 323.860.2960 | 800.858.4749
Email the CFC | About Us
Stay Informed! Sign Up:
Newsletters
Production Alerts
Soundstage Alerts
Careers
Download the Cinemascout app!