Nancy Rae Stone
Deputy Director Film and TV Tax Credit Program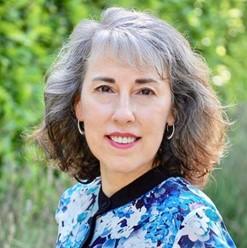 Nancy Rae Stone's experience as a producer provides an invaluable background for her work overseeing the California Film & Television tax credit program. She has been a producer, an executive and a consultant in the motion picture industry for over 20 years. For nearly a decade, Ms. Stone was Executive Vice President of Production at Beacon Pictures, where she supervised physical production of numerous high profile films which became global theatrical successes, including Air Force One ($315M), starring Harrison Ford, Spy Game ($143M), starring Robert Redford and Brad Pitt, the cheerleading drama Bring It On ($90M), starring Kirsten Dunst, The Family Man ($143M), starring Nicholas Cage and Don Cheadle and 13 Days ($66M), the Cuban missile crisis drama starring Kevin Costner.
As an independent producer, Ms. Stone's credits include festival favorite and BAFTA-nominee The Last Seduction, starring Linda Fiorentino, who won the New York Film Critics Circle Best Actress Award.  She also produced Femme Fatale, starring Colin Firth, Playing God, starring Angelina Jolie and American Heart, starring Jeff Bridges. She was Executive Producer of 2014's Words & Pictures, starring Clive Owen and Juliette Binoche, which was theatrically released in the U.S. by Roadside Attractions.
Ms. Stone helped shape the original tax credit program and now oversees the expanded program which enables California to provide competitive incentives to productions that create employment and increase economic development throughout California. Ms. Stone is involved in promoting equitable arts education throughout California, as well as sustainable community activism. She is the proud mother of an Environmental Engineer.
California Film Commission
7080 Hollywood Blvd., Suite 900
Los Angeles, CA 90028
Tel: 323.860.2960 | 800.858.4749
Email the CFC | About Us
Stay Informed! Sign Up:
Newsletters
Production Alerts
Soundstage Alerts
Careers
Download the Cinemascout app!